About Us
DM Engineering Provider Co., Ltd. was established on May 2011 base on engineering skill over 10 years experience in Steel Pipe Manufacturing field. With our great connection from worldwide trading and manufacturing companies can support us to have more strong engineering and service team.
We are growing company, which mainly deal in import steel pipe machinery, electrical and mechanical parts acting as distributor of "THERMATOOL (USA and China)", "PRUFTECHIK (German) ", "SW-WIL (Switzerland)", "SMACO (Malaysia)", "INTERMAC (Korea)" , "SHANGHAI JIEFU (China)" and "SHANDONG HONGMIN (China)"
We do believe that with our "Customer Relation Management" and our "Service Mind" will lead us to provide you best service and good machines for you to growth your business.
"We are keep moving forward with highly responsibility and clients satisfy"
Our Services
Installation
Service & Maintainance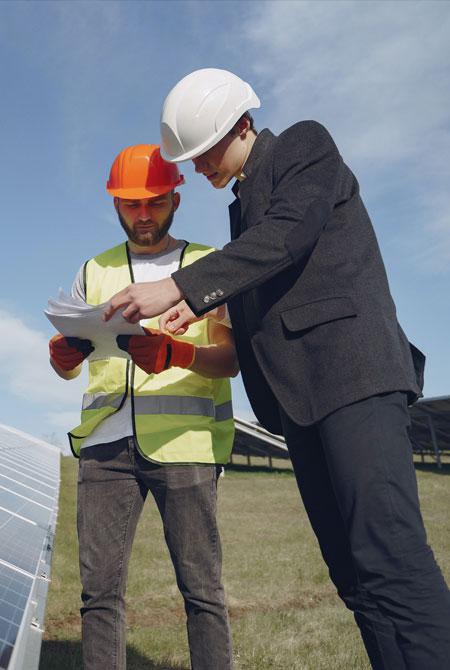 Knowledge & Training
Our Experiences
2023
Pipe Mill TY60
2 sets of Cold Saw Flying Cut Off
7 sets of 300KW HF Welders
Pipe Mill 75x75
Forming & Sizing Mill 219 x 10
2022
Lip Channel M/C 4"-8"
Cut to Length M/C
Slitting Line 1650 x 6.0 30T with Quickchange
Eddy Current Tester E605 for Copper Wire
2021
Pipe Mill ZY89 (Infinity)
Pipe Mill TY60
Pipe Mill ZY32
Pipe Mill KD 168 (6")
Auto Bundling Machine Econo Tyoe :100x100
Auto Bundling Machine HeavyDuty Type : OD168
Thermatool CFE3-300 Solid State HF Welder
Pipe Hydrotester 6x127-14M (3000 psi)
Pipe End Facing Machine 2x127-14M
2020
Pipe Mill API 127 (STS)
Pipe Mill ZY89 ( 100 x 50) GI (HY)
Pipe Mill SM-60 (HY)
Pipe Hydrotester 4 x 114 (Ziga)
Auto Bundling 50x50 (Phoenix)
Dual Blade Cold Saw 219 (STS)
Auto Bundling (1/2-8" x 14M) Pipe Paint
3 x CFI4-300 HF Welder (TMT)
Pipe Mill Line OD60 (Ziga)
2019
Pipe Mill Line for GI OD 60 x 2 (Ziga)
Pipe Mill Line ZY89 (100 x 50 ) (NST)
Slitting Line 1650 x 4.0 (HR and GI) (PN)
Pipe Mill Line 76 (GI and HR) (PN)
Pipe Hydrotester 6 x 165 (BS and ASTM)
Pipe Hydrotester 3 x 219 (STS)
2018
Pipe Straithening machine 89 (API)(STS)
Pipe Straithening machine 219 (API)(STS)
Pipe End Facer 2 x 219 (STS)
Pipe Mill Line 60 (NST)
USED ZY165 (BS) (MIT)
2017
Used Threading 6" Machine (USP)
Pipe Threading Machine OD 20-60 (USP)
2016
Pipe Mill Line 50 mm BS
Pipe Mill Line 95 mm BS and ASTM
Slitting Line 1650 x 4.5mm 25 Tons
Pipe Mill Line 50 mm BS
2015
Pipe Mill Line 95 mm BS Standard
Slitting Line 1800-6.0 25 Tons
End Facer Machine 2 x 114
End Facer Machine 2 x 165
Pipe Mill Line 60 mm BS Standard
Pipe Mill Line 89 mm BS Standard
Pipe Mill Line 165 mm BS Standard
6 Unit of Mini Slitting Line 400 mm
USED Slitting Line 1650 x 4.0
2014
Cold Rolling Mill 450 mm
Pipe Mill Line 50 mm BS Standard
Pipe Mill Line 50 mm BS Standard
End Facing Machine 2X20-60 mm
Hydrotester 2x114 ASTM
Used 8" Mill
Hydrotester 2X168 ASTM
Pipe Mill Line ½"-2" ASTM
2013
Pipe Mill Line 12.7-50.8 mm
Pipe Mill Line 12.7-25.4 mm
Pipe Mill Line 12.7-60.0 mm
Pipe Mill Line 33-127 mm ASTM
Pipe Mill Line 60.0-168 mm ASTM
Hydrotester 6x60 * Used Pipe Mill 6"
Cold Rolling Mill 750 mm
2012
Pipe Mill Line ½"-2" BS Standard
Pipe Mill Line ½ -2" BS Standard
Pipe Mill Line ½"- 2" ASTM
2011
Hydrotester API standard 3"-8"
Cold Rolling Mill 450 mm
Upgrade 8" Mill (SQ +SG stands for API)
Pipe Mill Line ½"-2" BS Standard
Contact Us
100 / 338 Moo 5 BangRak-Pattana, Bangbuathong, Nonthaburi 11110
Phone-Sale: (66) 81-371-3001
Phone-Service: (66) 81-820-3971, (66) 93-276-6626
Email-Sale: sales@dm-engineer.com
Email-Service: chokchai@dm-engineer.com
Mon-Fri: 8.30 - 17:00
Sat: 9:00 - 12:00
Sunday: Closed